Bespoke Joinery London are staircase specialists who offer a wide range of designs to suit your needs
Bespoke Staircases in London
We offer a completely bespoke service, where you can take part in the design of your finished staircase.
Our well-experienced staircase specialists use the highest quality materials and equipment to achieve outstanding results.
Contact us to get started today.s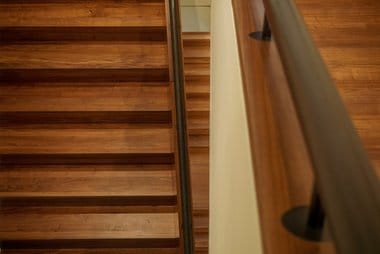 Our services include kitchens, full home renovations, loft conversions, shopfitting, and much more.
Whatever you're looking for, do not hesitate to get in touch.
Email: sales@bespokejoinerylondon.com
What Do Our Customers Say?
"To all future customers: I can definitely recommend Dominik Dubaj and his company. They work very well keeping well within schedules and costs. All together a very satisfactory firm, reliable and a high quality of workmanship."
"Dominic and his team worked on our basement conversion and kitchen extension. The end result is fantastic and we found them polite and conscientious throughout. They always turned up on time and worked hard to get the project done to programme"
"The work which Dominik did for me came out very well. He is a truly charming person. One of the very few people who worked for me, whom I would keep using forward. Very friendly and considerate, always keeping things very clean around him, when he works. I was extremely happy with him."
"I found Dominik and his team to be hard working, skilled and trustworthy. They always consulted me with any problems or queries and were considerate and polite to my neighbours. I am very pleased with the results."
Frequently Asked Questions